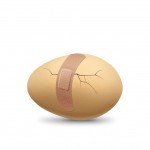 We've come to the end of another work week. Hopefully, your week has been like mine. I've experienced a lot of victories. I've walked in Jesus' presence. I've seen Him guide me in some tough decisions. I've past some life-tests. It's been fun walking with my God.
In the midst of this wonderful Jesus story, I've also experience a few defeats. I've stumbled and taken His hand to get up and walk again. I don't like to fall, but learning to live with a Biblical worldview is a process. It's not a quick fix. We live in hostile territory where our enemy wants to trip us up at every step. He wants to rob us of our freedom, not ensure we have it.
Living with a Biblical worldview is a tool to make the choice to walk with Jesus throughout our day. Living this way will not happen over night, or in a week. It's a day by day renewal.
This week we've talked about going a new direction by becoming more selfless. The scriptural process to make this happen takes time. I would love to say otherwise. The truth is, however, there are no easy fixes or pills to pop to solve our problems or remove our drugs of choice.
Don't let your enemy beat you up over the process God made. Relax. Becoming like Jesus is not easy, but it's certainly worth it.
Set Free "N"owww