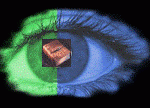 More Than a Sunday Faith is a ministry for each believer in Jesus to make more and healthier disciples as they go, wherever they go, no matter their age (Matt. 28:18-20). They do this through loving Jesus by getting better at listening and following Him (Jn. 10:27; 14:15) using the biblical Set Free Nowww life change tools. These tools enable them to filter out all voices, including their own, to hear only Jesus in order to become more like Him – the only source of lasting love, significance and security. As the Word and Spirit of God do this, the child of God can now share Jesus from personal experience or be a witness (1 Cor. 10:13; Acts 1:8).
The books, More Than a Sunday Faith and Walk with Jesus, explain these tools in greater detail and how to live them out in practical ways. Bible Impact Groups, then, give each believer the ability to practice these tools that lead to authentic life change. A BIG card can be downloaded free of charge or purchased in bulk from this website. The books can be purchased either by clicking on their picture or by making a donation (see Donate).
The More Than a Sunday Faith website contains weekly blogs as well as resources designed to help every disciple love, become more like and to share Jesus (Acts 1:8) with the result being more and healthy disciples are made. It is also designed to be a location for continual training where further insights are given, comments can be left, questions can be asked and answered, and continual dialogue can be had. You can have Pastor Chris' blog sent directly to your inbox by clicking on the button Join Our Email List.
A Biblical Worldview is listening to and following Jesus every day everywhere in community (John 10:27) using a biblically-based truth filter (Jn. 14:6; 8:32) to screen all information coming to a believer through their senses, which results in the mindset (Is. 26:3; 40:12-14; Phil. 4:4-8) that says, "What does Jesus, the Word of God, say about this?" (Ps. 1; 119:9-16; Matt. 4:5-10; Jn. 5:19) before making any and all decisions, and then through the Spirit's power living out those truths (Eph. 5:18; Gal. 5:16-25) in every area of their life (Gal. 5:1; Phil. 4:9; Col. 3:17) on a daily basis to fulfill God's purpose for their life (Eph. 2:10).
The tools of a biblical worldview are: Set Free Nowww
Secure because I'm God's child. (1 John 3:1-3)
Entertain the truth. (John 8:32)
Transform your behavior by changing your thinking. (Romans 12:2)
Freeze frame every thought. (2 Corinthians 10:5)
Run every thought by the Spirit of Truth. (John 16:13)
Expose and exchange the lies with the truth. (1 Peter 5:9)
Exercise the truth by Spirit empowered faith. (Psalm 119:34)
Never give up on yourself – Jesus won't! (1 John 2:1)
Offer and get forgiveness constantly. (1 John 1:9)
When you realize that you're weak, He can be strong for you. (2 Corinthians 12:9-10)
Walk with the Spirit. (Galatians 5:16)
Walk with other believers. (James 5:16)