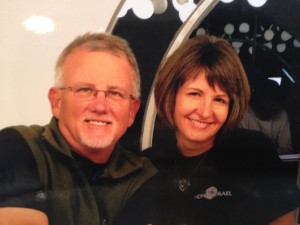 Chris Suitt earned a master's of divinity in practical theology and is the founding and one of many pastors at New Hope Community Church where he has served for over twenty years. He loves Jesus more today than yesterday and is passionate about making more and healthier disciples.
He serves with Church Multiplication Associates to train others in organic church and disciple-making principles; with Hope for Israel to bring the hope of the Messiah back to Israel emphasizing discipleship and extending mercy to those in need; and with the eXtreme Tour to extend the love of Jesus to at-risk and counter culture youth and to discipling the musicians and city coordinators who reach them.
He currently resides in Southern California with Jan, his wife of 30 years, and their two adult children.