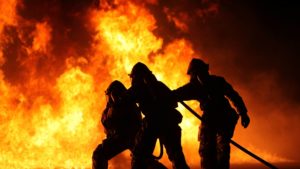 "The essence of surrender is getting out of God's way so that He can do in us what He also wants to do through us" – AW Tozer.
The Israelite army was engaged in a battle with the Philistines. As the battle grew fierce, everyone fled except a few men who stood their ground in the middle of a barley field. And "the LORD brought about a great victory" through them.
Barley was the poor man's bread flour. Was it worth fighting for? Yes. The battle wasn't about the barley, but about who was God – Dagon, the god of the Philistines or the LORD, the God of the Israelites. What an awesome witness for the LORD that victory was!
Romans 5:3-4 states as a Jesus believer, you will also face fierce battles. And the reason is the same, who will be God – you or Jesus. The end result of going through rather than fleeing from the struggle is Christlike character.
Each battle you face can bring about Christlike character. As this happens, people will see Jesus in you; and hopefully, will want the Jesus they see and hear about from you.
Jesus gives new meaning to life's daily struggles. These struggles are worth fighting through for the person you're becoming – more like Jesus. The world could really use seeing Him in you right now.