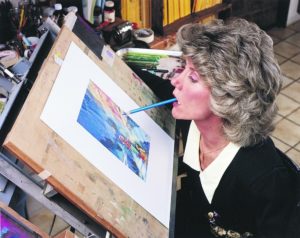 "Faith isn't the ability to believe long and far into the misty future. It's simply taking God at His Word and taking the next step." Joni Erickson Tada
Condoleezza Rice said, "The sooner you learn that life is not fair, the better off you'll be, because you'll spend less time railing against life's unfairness and feeling aggrieved and entitled, and more time figuring out how to maximize your assets, and your talents and how to deal with things that you're not very good at."
Some believers are facing a new normal while others have been living it their entire lives…even here in America.
Our current situation begs the question, "Is our God big enough to make all things, including CoVid19, turn out for the good of those who love Him (Rom. 8:28)?"
He does not say that everything we face in life will be good. Sometimes, life on this planet is simply not fair!
What the Spirit is saying, however, is that we have a God who is outside time and space, and who can turn life's unfairness – thrown at us by seen and unseen forces – into opportunities for faith steps that will change our lives today with eternal dividends.
The new normal, fair or not, will need a faith that is seen not simply stated.
In case you doubt, view a painting made by Joni Erickson Tada using only her teeth!