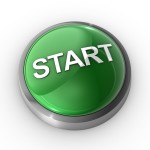 Thanks for being patient with me. I'm new at blogging. I've been in the process of writing a book entitled, More Than a Sunday Faith: A Real Faith that Works in Real Life Situations. I wasn't expecting to start blogging until after it was finished, but the Lord provided a friend who wanted to see it up and running sooner. He posted articles I had previously written for other websites until I was ready to begin my own blog. I'm now ready.
This More Than a Sunday Only Faith blog will be dedicated to showing you how to live each day the way God designed for you to live, fulfilling God's design for you life in Jesus' presence. Jesus created the world to work in a certain way. By choosing to live outside those parameters, your life will only end in hopelessness and lack of fulfillment.
At one time, I used to own a VW bug. I could put a few surf boards on top and a couple of people inside, but not much else. The car was made for transporting people, not hauling cargo. It was only a recipe for disaster to ask my Bug to do more than it was designed to do.
The Christian life was not designed to be experienced for only a few hours on a Sunday (Saturday, you pick the day you attend church/congregation). Jesus wants us to "taste and see" that He is good throughout our day, everyday. This is done through daily living with a Biblical worldview. The believer in Christ lives in enemy territory where our adversary controls the messages we hear each day, if we let him. It is up to the believer to filter out those messages to hear from and live each day with the One we say we love – Jesus.
I define a Biblical Worldview as follows:
It is a biblically-based truth filter (Jn. 14:6; 8:32) used to screen all information that comes to a believer through their senses, which results in the mindset (Is. 26:3; 40:12-14; Phil. 4:4-8), "What does Jesus say in the Bible about this?" (Jn. 5:19) before making decisions, and then through the Spirit's power living out those truths (Eph. 5:18; Gal. 5:16-25) in any and all areas of one's life (Gal. 5:1; Phil. 4:9; Col. 3:17) on a daily basis.
I've discussed what this means in detail in my book. Thus, it's my desire in this blog to discuss what a Biblical worldview is in greater detail, to answer questions that arise as you read the book and try to live each day using your biblically-based truth filter, and to continue to give you practical how-to's in daily tasting the goodness of the Lord. He wants us to eat the refreshing grapes!
Jesus wants us to know Him and to let Him change our lives so that our lives will not only be sweet for us, but also for those watching. Living the life He has for us will not always be easy. Our lives, like grapevines, must be pruned (Heb. 12:1-13). Therefore, I'd like to end by asking a question. Is how you're currently living working for you? If so, keep doing it! If not, let's take a journey to get closer to Jesus more than just on Sunday.