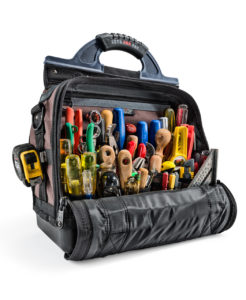 A full set of tools, when used, leads to successful Jesus living.
I was given sage advice when I started working construction. My boss said, "Son, before you climb that ladder, make sure you have all the tools you'll need to do the job once you get up there. It'll save you energy and myself money when you do."
This is sage advice for believers as well. Before you head out to face the world each day, fill up your tool bag with truths Jesus gives while listening to Him in His Book. He knows what truths, or tools, you'll need to take with you that day to defeat your enemy. He also knows what tools the Spirit will use to make you more like Him too (1 Cor. 3:10-15).
So, don't climb up the ladder of your day without your biblical tools. They'll save you the trip down!