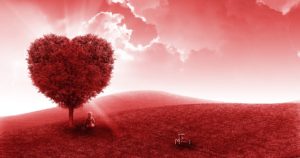 I heard the story of a dad chasing his dream because of his family. He and his wife adopted children who were without hope. It was a chore for these kids just to survive, let alone dream. This dad wanted to set an example. If he could chase his dreams so could they.
Our Father set the example for us. Before the foundation of the earth, before there was one mistake ever made, He chose to send Jesus to give us lasting hope, true freedom and endless love.
He knew life on this planet would be tough to get through, let alone for us to hope and dream. But when we placed our faith in what Jesus did for us, our Father made us into masterpieces with a purpose…the good work that He has for us.
Notice it is good! What He has waiting for you to discover is good for you. So it's time to dream. What does the Father have in store for you? You won't find out unless you walk with Him and let Him show you the wonders He has in store for you.
My friends, it is indeed a time to dream with your Dad.