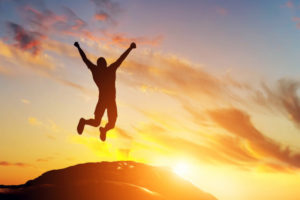 "In the Netherlands, Christianity is dying and Islam is rising. The writing is on the wall."
The article went on to quote the Archbishop of the Netherlands, "In 2028, when I will be 75 and will hand in my resignation, 8 or 10 churches will remain." This means that in the next 10 years 270 Roman Catholic churches will be closed and either demolished or repurposed by their new owners.
Why? Secularization. The Dutch church going people allowed society to mold their thinking and character rather than Jesus. This led to an ineffective faith, which eventually led to a dead faith and to shuttered buildings that were once full of alive and vibrant Jesus followers.
A living faith comes from being connected to someone – Jesus, not something – a building or an institution (either Protestant or Roman Catholic). A living faith comes from listening to and following someone who is alive – Jesus, the Living Head of His Church.
A living faith comes from loving Jesus through Spirit empowered faith choices to exercise the truths Jesus gives you in His Word. A living faith understands you don't go to church, but are the church everywhere you go as you walk with other Jesus followers.
You, yes you, can have a living and breathing faith in Jesus. You, yes you, can be changed by this faith, which keeps your faith alive and vibrant. You, yes you, can share what Jesus has and is doing in you with others. As you do, Christianity will never die where you live.
Jesus said that He is the resurrection and the life. In other words, Jesus has a habit of making dead things come alive. Will you allow Him to make your life, your career, your marriage and/or family, your friends, your congregation, your world alive?