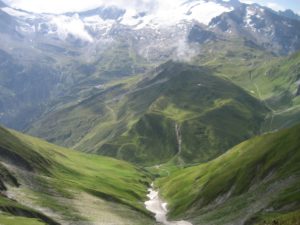 Unmet expectations lead to frustration, so what are your expectations?
Understand that God never promises to meet our expectations, only His.
Thus, if our expectations don't match God's Word, we are going to be frustrated much of the time. And Jesus didn't come to frustrate us, but to give us life – now and forever.
Think about this expectation: If I just get through this task, life will be good and I can slow down. Sounds good doesn't it?
But it isn't true in at least two ways. First, there is always another task at the end of the one I'm finishing! Right?
Second, we love an eternal God. And with each character quality God has, He wants to transform our lives into that quality as only Christlike character makes it from this life to the next.
Therefore, this side of heaven, there will always be another hill to climb and a valley to walk through. The Spirit uses these hills and valleys to shave off our temporal character and replace it with Christ's eternal character.
This is real life, whether we like it or not. So slow down and enjoy Jesus today, in the moment. The next hill will come soon enough.