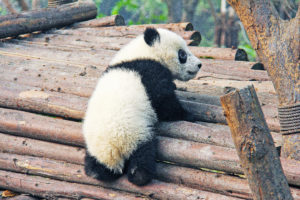 "You can never relive a moment. You can't relive an opportunity. But you can be ready for the next adventure."
Caleb was a slave in Egypt for 40 years. We know nothing about him until he shows up as one of twelve Israeli leaders.
He was an exceptional leader, too. He literally saw what God did to get Israel out of Egypt; and then believed God could do it again with the Canaanites, despite some of them being literal giants.
Because 10 leaders didn't believe, he had to wait forty years to get his shot at those giants. He had to wonder, "When is it going to be my turn?"
Slow down big guy, it would be another five years of warfare before he finally got his chance. Yet, now he was 85 years-old!
Caleb couldn't go back in time to get the 10 men to agree with him. He couldn't relive that moment of decision. But he was ready when the opportunity finally came. And he took it too!
Life has a nasty habit of moving on – with our without you. Don't look back. Keep looking forward to the territory God has for you take…now.
Life on this planet is not about ease and comfort. We have a real enemy who wants to defeat, discourage and destroy us. Don't let him!
Keep looking to Jesus and take the territory He has for you now!