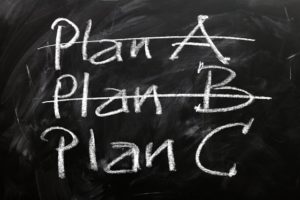 "There's a divine purpose for all the experiences you go through." Author Unknown
I experienced something most unusual. I downloaded an app to my mobile devices. Something that would make my life much easier and more efficient.
It downloaded just fine. That, however, was when the easy and efficiency ended. I ran into numerous problems as I was attempting to actually use it.
Something that should have taken only a few minutes took over 3 hours. Frustrated? Naw. I was actually praising the Lord while shaking my head in total disbelief!
I was "forced" to contact one of their representatives…in another country. No problem, they worked with me to no avail. I was handed off to another person in yet another country. No problem, this person worked the problem from numerous angles as well. Yet, the program kept "glitching" no matter what device I was using. I was eventually handed off to a third person.
Why praise? The Lord wanted to speak into the second person's life through me. Most of those minutes trying to get the program to work were actually used by this person to ask questions about my faith and how to have a deeper walk with Jesus!
I certainly never expected that to happen. I bet Philip thought the same when the Spirit had him pop up in Gaza to talk with a man who eventually brought the good news to Ethiopia.
We bring the presence of Jesus everywhere we go. So be ready. You never know how the Spirit may use you. It just might be someone who lives hundreds if not thousands of miles away.