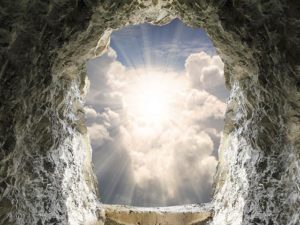 "The resurrection is our great hope!" Billy Graham
It was the week of March 9-14. 2020. I sensed the Lord telling me to stay an extra week in Israel after the tour I was helping left on the 15th. Yet, Covid was picking up steam. Should I go with them or stay?
I knew the answer. I just had to overcome the dead weight of my own insecurities of being wrong.
Jesus was asking me to tap deeper into the resurrection power by staying. I decided to stay on the 13th.
On the 14th, I learned that the hotel where I was staying, was closing on the 16th due to Covid. I stuck with my decision to follow Jesus and stayed.
After taking our guests to the airport on the 15th, I went to a sister hotel in Tel Aviv. While there on the 16th, I learned that Guest Houses, where I was hoping to stay, were closing all over Israel. The airport was going to shut down. And, all tourists were told to leave the country, which meant me!
Lord, was I wrong? No! I "found" a room at a Guest House in Tel Aviv where back packers from all over the world trying to get home stayed. It was here that I was able to share Jesus with them!
As I left Israel on the 17th, He had me go through the hassle of those two extra days to share the gospel with those young people! I may never know the outcome of those seeds until I get Home.
The same power that rose Jesus from the grave is not just for life after we die. It is also to be tapped into to clean out the "dead weight" areas, like insecurity, in our lives.
Now is the time to apply resurrection power!