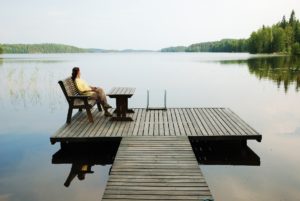 "A quiet heart is content with what God gives." Elizabeth Elliot
"Seven times a day I praise you for your righteous laws." (Psalm 119:164) The psalmist wrote this in the midst of persecution.
Praise in the hard times? Yup, that's what he wrote. Notice, though, what he was praising God about…His Word.
You have no control over other's choices. You only control your choices in the midst of theirs.
Others might be making your life difficult, but that doesn't relieve you from loving Jesus in your choices.
The writer goes on to state that peace comes to those who choose to love and then practice the truths the Lord gives them.
This is a practice of praising God for the truths He's already given you and how they have actually worked in your life.
Practice praising seven times a day, huh? Yes, seven times a day stop what you're thinking or doing and praise God for how His has brought you peace through obedience in past.
What do you have to lose? It might just put a smile on your face and quieten your heart.