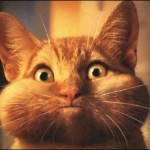 How would you react if your finely tuned scheduled got thrown out of whack like this guy's did?
"On my schedule today was a safety inspection of the filter & pump room for the fountain located at the entrance to our local airport. My appointment with the airport maintenance superintendent was for 12:15. By 12:20 he had not shown up yet. So, mildly agitated, I walked into the airport, went up the stairs to airport operations, and got him on the radio. He had forgotten, even though I had confirmed the appointment with him no less than 45 minutes earlier. I think God made him forget!
"I walked down the stairs and made my way back to the fountain. As I approached, I saw a well dressed woman in her late 50's sitting on the wall crying her eyes out. While I continued to wait for the maintenance superintendent (it was now 12:30), I had time to talk to her. I asked if she was okay. She said, "No." I asked if she was hurt. She said, "No." Continuing to prod, I asked if she was waiting for a ride. Again she said, "No." I finally asked, "Is there anything I can do for you?" Then it all came out at once. "I just got laid off from my job here at the airport." I said to myself, "Okay…I'm listening God!"
"I told her briefly about my three jobs lost since 2007 and she calmed down slightly. I told her that it will be okay and to view it as an opportunity to do something else in life. Then, I asked her if she was a believer. She said, "Oh yes, God is in my life always." I asked if I could pray with her. She said yes. I grabbed her hands and I prayed over her and lifted her provision in life up to God. What a blessing!
"Wow. Had the maintenance superintendent been on time at 12:15, I would have been done with my inspection by 12:30 and I have missed the opportunity to minister to this woman at 12:35. God put me in the right place at the right time to be there for this sister!"
This is a great illustration of what it means to live with Biblical worldview. This guy could have been so angry he was thrown off schedule that he missed this God-given opportunity to touch another life for Jesus. Yet his filter was switched "On" and let God be in control of his schedule.
A Biblical worldview works in every area of your daily life, even the schedule crashers, so that each task has meaning. This means you can fulfill God's purpose for you life each and every day. There were three winners that day: this woman, who needed Jesus in the flesh; this gentleman, who saw God use him in a significant way; and God, who set the entire thing up for both to sense His presence.
Who controls your schedule?