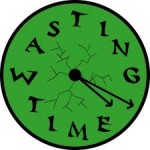 The author of a recent Christian movie wrote, "I believe that the greatest trick of the devil is not to get us into some sort of evil but rather have us wasting time." It's true when you think about it. We waste more time than our enemy gets us to do bad or evil things. A TV show here, a movie there, a video/Facebook game now or long texts later can eat up our time.
This is why daily living with your biblical filter in the "On" position is crucial. If we listen to and do what Jesus says to do at any given moment, we will be doing the right thing and the good works He created us to do (Eph. 2:10); thus not wasting time.
Jesus took breaks and so can we. The question is, "Are we asking Him if that is what we should do?" If so, enjoy that video game!
S"E"t Free Noww