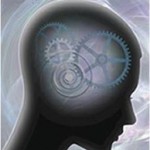 "But Pastor, life happens too fast! I don't have time to slow down and process life through the FREEdom process." Seriously, you don't have time not to process your daily decisions through your biblically-based truth filter. In reality, some situations don't take long at all.
For example, I was teaching a class when someone brought a container full of freshly baked chocolate chip cookies. Guess where the container went? Right in front of me! As the class continued, all my mind could think about was grabbing another warm cookie.
Could I have one? Yes. Could have I have another one? Yes. It is not sinful to eat cookies. But as the class went on, I started processing the situation through the FREEdom principles.
I stopped my hand from grabbing cookie #4 (Freeze frame it). I asked the Spirit to help me process the situation (Run it by the Spirit). "Do I want another one? Yes. Do I need another one? No. If I eat #4 will I want another one? Yes. Thus, the cookies will not satisfy me. Who is the only one who can satisfy me? Jesus, the Bread of Life (aren't cookies made with flour?), is the only one who can satisfy me (Secure because I'm God's child). He Exposed the lie – cookies will satisfy – and Exchanged it with the truth – only Jesus can satisfy. If I eat cookie #4, the "beat-me-up" session will begin and if I continue to eat the cookies until the container is empty I'll feel even worse.
So I cried out, "Lord help me push that container to the other end of the table." I Exercised the truth through the Spirit's power by picking up the container and placing it at the other end of the table. After the cookies were moved, I got back into the discussion, which meant my mind was no longer on the cookies. I didn't push down the urge to have cookie #4 by saying, "No, I can't have one." I didn't manage the situation by moving the cookies away from me. No, I dealt with my drug of choice by replacing the lie with the truth and then acting upon it. You should have seen the smile on my face. "Yes, victory!" And guess what? This took all of 30 seconds to process!
Set "FREE" Nowww