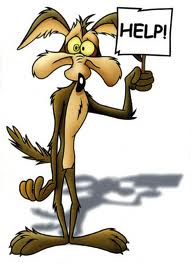 For my BIG reading I was in 1 Chronicles 13-15 where it tells the story of David wanting to bring the Ark to his palace in Jerusalem. David makes this statement, "Let us bring the ark of our God back to us, for we did not inquire of it during the reign of Saul." Apparently neither did David.
If he had read the Word, gone to the Priests who had a copy of the Book, he would have saved himself a lot of heartache and pain. He would have learned that the Levites needed to carry the ark on poles rather than do what he did by putting it on a cart pulled by oxen. In avoiding the Book, David ended getting a man killed, which caused David to get mad at God when it was his own fault for not getting into the Book in the first place!
He finally repents by asking God how to carry the ark (i.e. listens to God) and then submitted to God's way by getting the Levites and the poles (i.e. does what God says). This time there were sounds of joy in the music and dancing along the road to Jerusalem.
We're just like David. We get mad at God when He doesn't come through for us, but we're living our way instead of His. Where's the place to discover God's way of living? The Word of God. Get rid of your excuses for not reading the Word, like, "I don't have time." Slow down and listen to Him and then do what He says to do in any and every situation (i.e. live with a Biblical worldview). And just like David, you'll being dancing with joy before your Lord rather than getting all bent out of shape at Him.
S"E"t Free Nowww