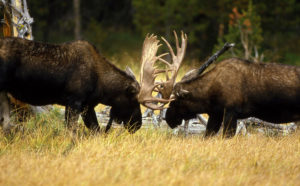 Peace is maintained, at times, through war.
What do you do when you want peace, but your sworn enemy goes to war against you? Sometimes you have to go to war to keep the peace.
As believers, Scripture tells us there is a time for war and a time for peace. Our enemy, Satan, wishes to drive us off the planet. He wants to keep us from knowing, loving and becoming like Jesus. His goal? For us to stop sharing Jesus, which only does drives his gates back.
The Bible never tells us to actively seek war with our adversary, but we don't shrink from him either. In fact, we are told to resist him by submitting to Jesus and His authority, standing firm in the truths He gives and then walking in those truths empowered by the Spirit (James 4:7-8; 1 Pet. 5:6-9). We were given scriptural armor to wear and use at minimum to hold our ground and at best to keep going forward.
Neither happens by putting down your scriptural armor or weapon! There are times you must fight, which can be rough (Mk. 9:28-29). Know this, though, victory is assured and peace will be maintained when do.