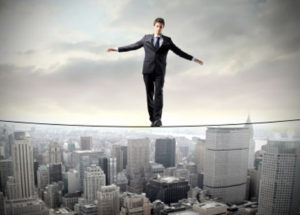 Playing it SAFE ignores Jesus.
A good friend wrote, "We often approach church and ministry (dare I say life) with a theology of SAFE: Self-preservation, Avoidance of the world and risk, Financial security, and Education."
We act like having the most Bible knowledge is maturity, when Scripture says it's the one whose life has been changed the most by that knowledge. We store up material goods like the ants; and yet, ignore the truth that those same goods belong to Jesus and are His for the asking. We say, "That's not a very wise thing to do," which often masks our lack of taking steps of faith outside our comfort zones. Why? To protect self.
We are tired of pain, so we avoid risk, though we can't please God without it. We are tired of being burned, so we hold back resources, only to miss experiencing God's continued provision. We feel we weren't fed if we didn't learn something, though healthy sheep feed themselves.
Faith by its mere definition means risk ("the conviction of things not seen"). You can't play it SAFE if you want a healthy faith. It only ignores Jesus, leaving self in control. How's that working?
If you want more out of life, it's time to step away from playing it SAFE and move toward trusting what Jesus is telling you by actually following Him!