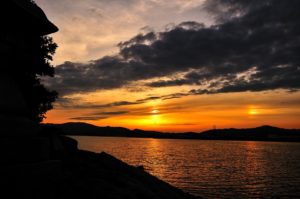 Biblical, not traditional, thinking saves today.
Who's your savior and what are you saved from? The answer to this question is often misconstrued by Christians, which leads to an inaccurate portrayal of the Savior.
First, most Christians claim that Jesus is their Savior. This is only partially correct, however. God the Father is also called the Savior (Lk. 1:47; 1 Tim. 1:1; 2:3). We have a heavenly Father who actually wants to save and not destroy us!
This is in stark contrast to the lie that the God of the OT is hateful and ticked off while the God of the NT is loving and peaceful. No, both God the Father and the Son come with arms open wide, not clenched fists, to lovingly make our lives better right now.
This leads to a second misconception that Christians often hold. The New Testament never once puts saved and hell in the same verse! Instead, it states that we are saved from sin (Matt. 1:21), God's wrath (Rom. 5:9-10) and death (2 Cor. 2:15-16).
Our choices not to live by faith in Jesus (sin) today brings death or separation right now from the source of all that we desire in life – peace, love, joy, security, significance, etc. All of these are only found by living in God's presence.
Our choices also bring future punishment or eternal separation from God brought on by a choice not to believe in what Jesus did as the Savior. Keep in mind, however, that Scripture teaches that hell/hades are not the final separation local. No, both it and death are thrown into the Lake of Fire (Rev. 20:14-15).
Here's the point. Focus on your Saviors, who are saving you from choices that hurt you today, right now, this very moment! Stop thinking about escaping hell tomorrow. And, start loving Jesus and the Father, your Saviors, through faith-based Spirit-empowered choices today. Do this and you will truly be saved, both today and tomorrow.