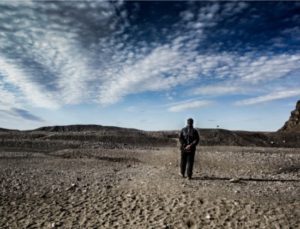 "A man who walks with God always gets to his destination." Henrietta C. Mears.
I was sitting in service Sunday morning, when between songs, the Lord spoke. Quite loudly, as a matter of fact.
"Come near to Me, and I will come near to you." I knew it was the Lord as it was straight from James 4:8.
Then I sensed the Spirit saying, "What if God took a step back, would you take a step toward Him?" It's a way of saying, "Do you trust Me? If so, take a step toward Me."
What's interesting is that the James context is all about humbling yourself to let Him change your life.
God takes a step back so we can see our need of letting Him change our lives. The only way to describe it, though, is being numb. You neither feel good nor bad. You just are.
God is still with you!! He's like a daddy, however, with His arms stretched out waiting for you to walk towards Him.
If this is you today, take whatever step He's asking of you. Then the feeling of being tight with Him will return.