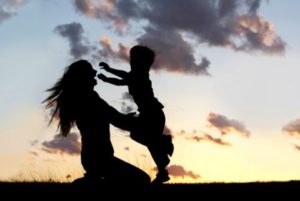 "I don't want the world to define God for me. I want the Holy Spirit to reveal God to me." A.W. Tozer
The word God is never used in the book of Esther. And yet, His fingerprints are all over its story.
The name Esther comes from the word "hiddenness," which Jewish sources believe comes from Deuteronomy 31:18 where God says "on that day I will hide My face."
What day? When the Israelites would treat Him as if He were one of many gods in a type of religious smorgasbord.
He took a step back, though still present, to see what they would do. Would they repent and run into His waiting arms (2 Kings and Jeremiah)? Nope.
In Esther, the entire Jewish race was on the verge of extinction. Would they run into His waiting arms? This time, they did.
There are times when the Father is silent. Though no one may be around, which makes you feel alone; you are never alone. He is there with open arms waiting to see what you will do.
It's much the same as when my children were little. I would open my arms super wide inviting them to walk or run to me. I was there making sure they wouldn't fall. Yet, they still needed to take a step toward me.
You may be going through a time where you're not sensing the Lord's presence. You are not alone. He is waiting for you to make a choice.
If you love Him, you will run into His wide open waiting arms through obeying what you already know to do.