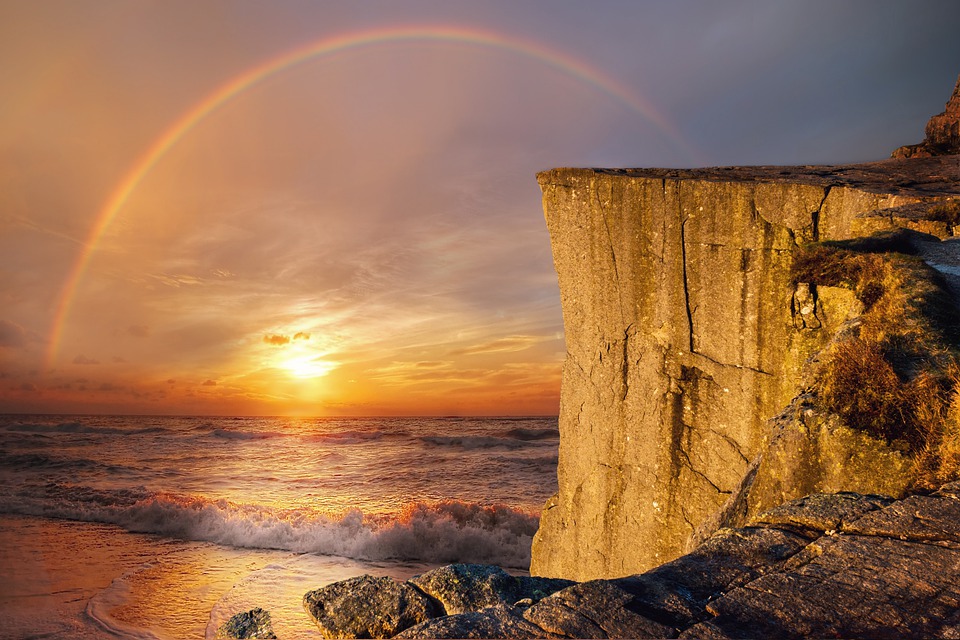 "The future is as bright as God's promises." William Carey
Did Carey have in mind what the prophet Habakkuk saw?
Habakkuk saw fig trees without blossoms, which meant no hope of a harvest, no grapes on the vines, olives in the trees, or wheat and barley in the fields regardless of his best efforts (3:17-19).
Despite the fact that he saw no ability to pay his bills or feed his family, he was a victor.
How? He knew his God was his salvation. God had come through again in the past. And, he knew the LORD would come through in the present, despite what his eyes fed his brain.
He saw past what he could see to the One who could see past what he could see. He trusted in the Scriptural promises the Spirit did put down on paper for him to see.
What you might be seeing in your personal life, your state, or your country may not be too bright at the moment. Jesus, however, is the light that can brighten up any moment, if only you focus on the promises He's given you.
You are a victor not because of your circumstances, but in spite of them. Where's your focus – on what is not or on the One Who is?