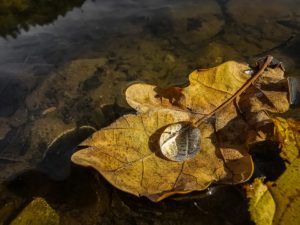 "Will you let the superficial overtake or become more important than the significant by taking Jesus out of the happiness equation?"
Recent studies show that "suicidal thinking, severe depression and rates of self-injury among U.S. college students more than doubled over less than a decade."
The author quoted this study and made the point that there were at least two reasons for this: a loss of significance and a loss of a moral compass from a higher source, namely God.
In short, doing our own things doesn't work.
Significant comes from doing what Jesus said to do, even though it is harder and out of our comfort zone. Superficial is doing what you want to do because it is easier and can be done quickly.
Significant actions bring long-term fulfillment, but short-term uncomfortableness as we are being made competent by Christ. Superficial activities bring short-term happiness, but long-term angst because our actions don't have lasting meaning.
Actual listening to and following Jesus does work.
I don't mean what we think Jesus says to do; what "Christianity" has said to do; and certainly not what our church or pastoral relationship says to do.
I mean loving Jesus enough to trust Him when He asks us to obey Him, knowing full well that doing what He says could make us extremely uncomfortable.
Simply put, obeying Him brings significance and meaning to our lives. It gives us a reason to attack each day while facing a world that is quite hostile to His way of thinking.
Yeah it can hurt and sometimes be uncomfortable. In the end, though, it is extremely worth it.